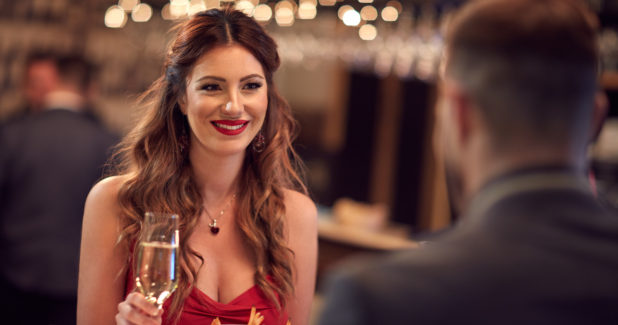 Some sugar babies end up finding their Sugar Bowl experience a disappointment because they failed to clearly define their objectives for entering it mainly due to the lack of sufficient knowledge or misplaced expectations. Before making an arrangement, it is important to consider the following questions:
It is not surprising that many sugar babies who sign up for sugar dating, have not a succinct idea of what it is. Some people join because their friends are entering. Others enter because they want quick money and don't care about the basics. Even worse, some are just looking to satisfy their curiosity.
So, what is Sugar Bowl?
The Sugar Bowl is a term that was coined by the dating community to refer to the sugar dating lifestyle. This is the kind of a lifestyle where potential sugar daddies and sugar babies enter into a mutually benefiting relationship. The arrangement is usually made online through a sugar daddy website where sugar babies can set up profiles that attract potential sugar daddies.
Why are you entering the Sugar Bowl?
After clearly understanding what a sugar bowl is, your next question should be, why do you want to be part of it? What are your objectives for entering it? You should be clear on your motive for wanting to be part of the sugar bowl. What exactly do you hope to achieve? Are your motives driven by curiosity? Are you trying to get your ex-boyfriend jealous?
After satisfactorily knowing the reason why you want to enter the Sugar Bowl, you can now focus on what you want from it.
What are you looking for from Sugar Bowl?
Part of your objective as a sugar daddy or sugar baby should be to understand how you hope to benefit from the Sugar Bowl. People entering the Sugar Bowl have differing expectations; some outrageous, some sensible and some incomprehensible.
Being in a position to confidently answer this question will make your experience much smoother.
Remember sugar dating is about relationships on your own terms. So, if you don't understand what you want before you make that arrangement, you are in for a disappointment.
Are you looking money? Is it a companion you want for your next vacation? Do you hope to find a meaningful relationship?
Where can you enter the Sugar Bowl?
After considering the above questions and you are pretty confident that you are ready to get sugared, your next concern should be where to enter the Sugar Bowl. There are innumerable online sugar daddy sites that an aspiring sugar baby can create a profile and begin a journey into the sugar lifestyle. For the most part, the whole arrangement takes place online on sugar dating websites.
Once you find your ideal sugar daddy site, you can begin setting up a profile that is alluring enough to attract a potential sugar daddy.
In as much as sugar dating can be an exciting adventure, you should be cautious, especially now that you are dealing with someone you have probably never met before. Be wary of fraudulent sugar daddies, usually known as salt daddy who only seeks to take advantage of you and not give you anything in return. Most importantly, be precise on the terms of your arrangement before agreeing to meet.