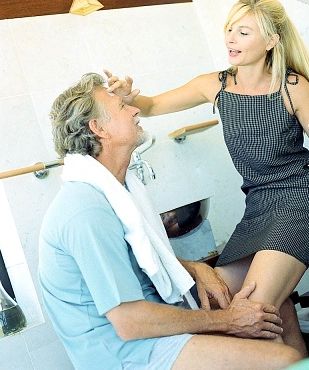 Discretion is key in an arrangement relationship. Most prefer to keep their arrangement under wraps and doing so is simpler than you may think. Here's how to cover all your bases so you can focus on fully enjoying all that your relationship has to offer – without compromising your privacy.
Use Sugar Daddy Meet to Communicate
Most want to keep communication with their Sugar Daddy/Baby private. Sugar Daddy Meet is a great way to do that. All your interactions are in one place, so you don't have to worry about covering your tracks and you can benefit from many of the premium features created with your privacy in mind. This includes private live chat, proposing first dates, premium emails, and you can even view private albums rather than receiving them on your phone where the images can be easily discovered. Create an account, choose a membership, start connecting with the extensive number of users on the website and you're done! Also, don't forget to download the Sugar Daddy Meet app for discretion on the go. Both the site and application are extremely effective at keeping communications solely between the parties involved. Plus, they're fun to use.
Come Up with a Story
A huge part of keeping your arrangement discreet is coming up with a story prior to going out in public just in case either party runs into somebody they know. Have a discussion beforehand to avoid any awkward run-ins or raising suspicion. Whatever the story is, keep it simple so no one gets confused or freezes up because they don't know what to say.
Select Date Locations Carefully
Ideally, the best date locations for arrangement relationships are those far away from where your inner circle and colleagues frequent. This greatly reduces the chance of running into someone you know while making dates more enjoyable since you aren't looking over your shoulder all the time. Depending on where you live and how much time you have for the commute, try the next town over, the next city over or go with very private date locations like intimate restaurants. Also, don't forget that you can reserve a table in a private room at several restaurants, clubs, and lounges.
Choose Payment Methods Wisely
Part of keeping an arrangement relationship discreet is leaving as little of a paper trail as possible. The best ways to do this are money orders, gift cards, prepaid debit cards and PayPal. Although old-fashioned, money orders leave a very small paper trail while taking bank accounts out of the picture. As for gift cards, they make allowances easy. Depending on what your arrangement entails, gift cards can cover groceries, clothing allowance, etc. Prepaid debit cards have similar benefits. You can purchase them anywhere and they can be used everywhere credit and debit cards are accepted. Lastly, it is easy to send and receive money via PayPal. The funds come in handy for online purchases. Although true, sugar daddies must be careful about how funds are added to their account. It isn't wise to link your bank account to PayPal unless you want the transfers to show up on your bank statement.
Set Boundaries
You want to discuss things like what times are appropriate to call, text and so forth. This ensures no suspicions are raised while keeping the arrangement relationship separate from your everyday life. Any unnecessary overlap compromises privacy.
And that is how to keep an arrangement relationship discreet. The additional measures to remain discreet are well worth it and don't require much effort. Take the right steps to maintain your privacy then all there's left to do is enjoy the arrangement.