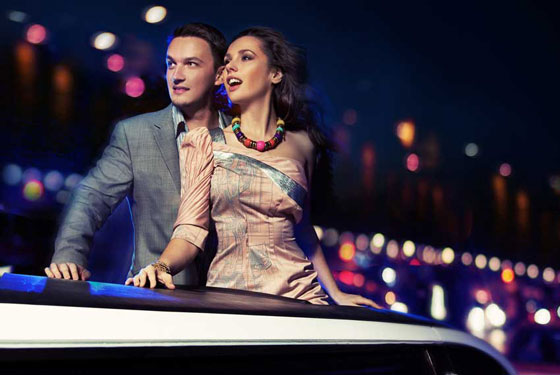 Believe it or not, long distance relationships between a sugar daddy and a sugar baby can be more fruitful than you'd think!
Recently visited a sugar daddy site and a profile caught your eye? Location won't be a dealbreaker because you'll have these benefits to enjoy:
More Thrills And Excitement
Poets say that distance makes the heart grow fonder, and this adage couldn't be more true if you're seeking arrangements. Unlike normal relationships, you won't be able to see your sugar daddy or sugar baby anytime you like; in fact, you'll need to plan ahead and consider both of your schedules in order to see each other in a limited time.
This makes the event special, exciting and it builds up a certain kind of thrill, from the moment you agree to see each other to the actual meeting. What's more, knowing that you have a brief window of time makes every minute precious. Boring dates will become a thing of the past- you and your special sugar will think of ways to make it a night or a week to remember!
You Can Live Your Life To The Fullest
Sometimes, arrangements can take a good chunk of your time and you'll have to juggle certain responsibilities. In a long distance relationship, you'll be freer to continue on with your life while still being connected with each other.
For sugar daddies, they'll be able to work or manage their businesses while enjoying the perks of having a sugar baby waiting for them when they need to get away from it all. They will be able to maintain the lifestyle they've worked hard to achieve, which in turn benefits the sugar baby. Sugar babies are free to pursue the college education of their dreams. They can shop around for the best clothes their sugar daddies like and have enough time to make themselves more attractive for the arrangement.
This is a win-win situation for both sides. Daddies won't have to worry about arrangements that could pose a danger to their professional or personal lives. If the partnership is truly what they want, then they will pursue it and do everything they can to make their sugar babies happy and content. A sugar baby, on the other hand can continue being independent while being pampered. Some girls prefer this kind of arrangement, while others are better off being in close contact to their sugar daddies.
Technology Can Bridge The Gap
Has a sugar baby caught your fancy? Looked into the eyes of a sugar daddy and know that you're meant to be with each other? Then, you find out that he or she lives in another state, or even another country.
This doesn't have to end on a sad note. Technology has come a long way to bridging the location gap between lovers, and yes, even in sugar-seeking arrangements. Coming up with ways on how to show your love for each other can be rewarding in itself. You can send sweet texts, naughty photos or even do Facetime every now and then. There are plenty of apps that connect two people from across the world so you won't ever feel that your sugar baby or sugar daddy is very far away.
Relationships are all about encouraging and uplifting each other, and you can do that even if you're miles apart. A thoughtful email, text or a surprise call can brighten their day. Sending a meme, a Snapchat or a link to a funny website can make them think of you and appreciate what you're doing. The possibilities are endless, and the more creative and the funnier you are, the more fulfilling and enjoyable the sugar arrangement!
Long distance arrangements between sugar daddies and sugar babies will work as long as both sides are open to the idea and strive towards the same thing. While there are some sacrifices that you have to make, i.e., not being able to see each other all the time, only getting to communicate with each other a few times a week, and managing busy schedules or busy lives, the benefits far outweigh them.
With a sugar arrangement, daddies can enjoy the perks of an out-of-town girl while sugar babies can enjoy one-of-a-kind, super special and unique dates everytime their daddies visit.