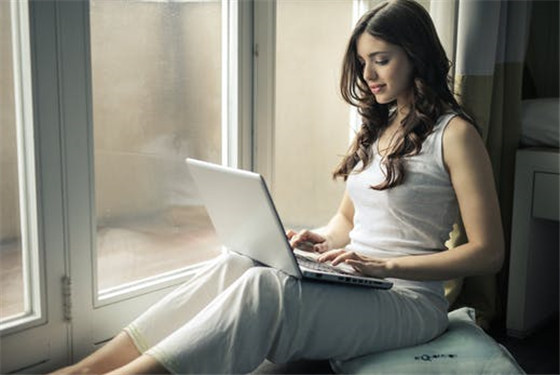 Creating your sugar baby profile is not easy. First of all, most people don't find it easy talking about themselves. But the fact that you have to boost yourself up to gain other people's attention is the main reason why you need to create a perfect profile that will attract a perfect partner.
The reason why some people fail in getting what they want is because their profiles don't stand out. Therefore, you need a way to shine among all the competition on Sugar Daddy Meet.
The Following Are 5 Tips That Are Guaranteed To Get You A Date Within 30 Days:
1. Use Humor When Creating Your Headline
Humor creates laughter and it's a great ice-breaker. It's also a natural way to connect with people. Therefore, sprinkle a little humor into your headline when creating your sugar baby profile and you will be sure to hook them in. After all, that is all you are trying to do to gain attention. Your headline is just a way of saying, "Hey, click on my sugar baby profile." If it's funny, and it attracts people's interests, you will see many more profile hits than you did before.
2. Be Very Choosy of Your Dating Profile Photo
When selecting your sugar baby photo, ensure you make use of a good picture. You have no idea how many people just use any photo on their sugar baby profiles, not realizing that it is a horrible photo. Therefore, be very choosy of your photo selection.
When it comes to your photos, you should not have too few and too many. Few photos make it look like you are not photogenic or that you are shy. Too many photos, on the other hand, make it look like you are full of yourself. Your photos should also show a body shot, so people know what your body looks like and a clear shot of your face.
3. Set Your Preferences Carefully
When you are setting your body style, ethnicity, age, height and hair color preferences, be careful. These choices are sometimes displayed on your profile. That means you might cause someone to pass you by because they don't think they match what you are looking for, and that means reduction in clicks on your profile and less chances of finding your perfect match. Sometimes we end up with people who don't match what we are looking for, so be a little more broad-minded when it comes to your preferences and you will see better success.
4. Don't Be a Cocky
It is a natural reaction to want to talk yourself up and boast about yourself, and mention your award and achievement, but this can make you seem cocky. Nobody wants to be with a person who is stuck on themselves. They want a person who's interested in them as a person, and who wants to get to know them, so go easy with the boasting.
You don't have to build yourself up in order to be successful with getting a male sugar daddy or female sugar baby. You just have to be yourself, while injecting a little humor and you will have a perfect sugar baby profile on Sugar Daddy Meet.
5. Don't Mention Previous Relationships
Never mention your past relationship or anything that talks about your ex. When you signed up on Sugar Daddy Meet site, you made a pledge that you're going to start afresh. This is a new chapter in your life and you are going to learn how to forget the mistakes from your past. Therefore, do not mention anything about your past relationship on your profile.
What You Need To Know About SugarDaddyMeet
Are you ready to create a sugar baby profile? If yes, you need to know the conditions that are attached to the creation of profile on SugarDaddyMeet.com. SugarDaddyMeet is about finding relationships, not escort service. Profiles that may violate these terms and services will be banned. Terms and conditions include:
1. You must be at 18 years old. If your age is below 18, don't try to register on this platform because it's strictly for matured minds.
2. No Scamming. This is a relationship website and using it for illegal activities is against the standard for which this website is created. Also, you must not use any abusive words.
4. Write more about yourself and your match. You need to focus on what will attract people to your profile. Choose your words carefully and always write things about yourself to make people know who you're, this will make your profile stand out. Do not make use of low-quality image because it will be blocked.
5. Try messaging more members. There are many members on this platform. Therefore, don't isolate yourself, try and interact with other members by sending messages to them.
6. Sign in as often as possible at different times to meet as many members as you can. Always ensure to be online, this will increase your chance of meeting members.
7. The most important thing is to be honest, positive and patient in all uses of the site. When creating your profile, do not lie. Be honest in everything you do. This will make people to trust you.
How to Create a Sugar Baby Profile on SugarDaddyMeet.com
Sugar Daddy Meet offers an easy registration process. Follow this step to create the perfect sugar baby profile that you want:
1. Choose who are you're looking for whether a male sugar daddy or female sugar baby.
2. Input your age, email address and phone number.
3. Click on the terms of agreement and you'll be redirected to another page.
4. The next step is to create a user profile which includes your first name, username and password. You will need to provide some basic information such as country, postal code, height, blood type, ethnicity, and relationship status.
5. To make your profile stand out, you need to upload a profile photo.
6. You need to provide an introductory paragraph which will describe your interests and personality. You also need to describe what you are looking for in a match.
7. Once your profile is created, you'll be asked to upgrade to full access to get premium features.
Depending on the number of months you want to sign up for, the subscription for premium package differs. You need to upgrade to premium to take full advantage of this platform.