The use of modern technology (instant messaging, video chats, etc.) has made it possible for a sugar baby to date their sugar daddy amidst the COVID-19 pandemic. Without this modernization of our world, the SB/SD world would not have been able to survive it as well as it has.
Even though SugarDaddyMeet has been around since 2007, the Coronavirus is nothing anyone could be prepared for and it is not like anything we have ever experienced. Many sugar babies and sugar daddies have doubted whether this would impact their relationship, but the strongest relationships have prospered thanks to embracing a creative approach.
We have decided that it's time to shed some light on how a sugar baby can continue to date their sugar daddy despite the pandemic that we're facing. Hopefully, this will help many more SB/SD relationships prosper during these difficult times.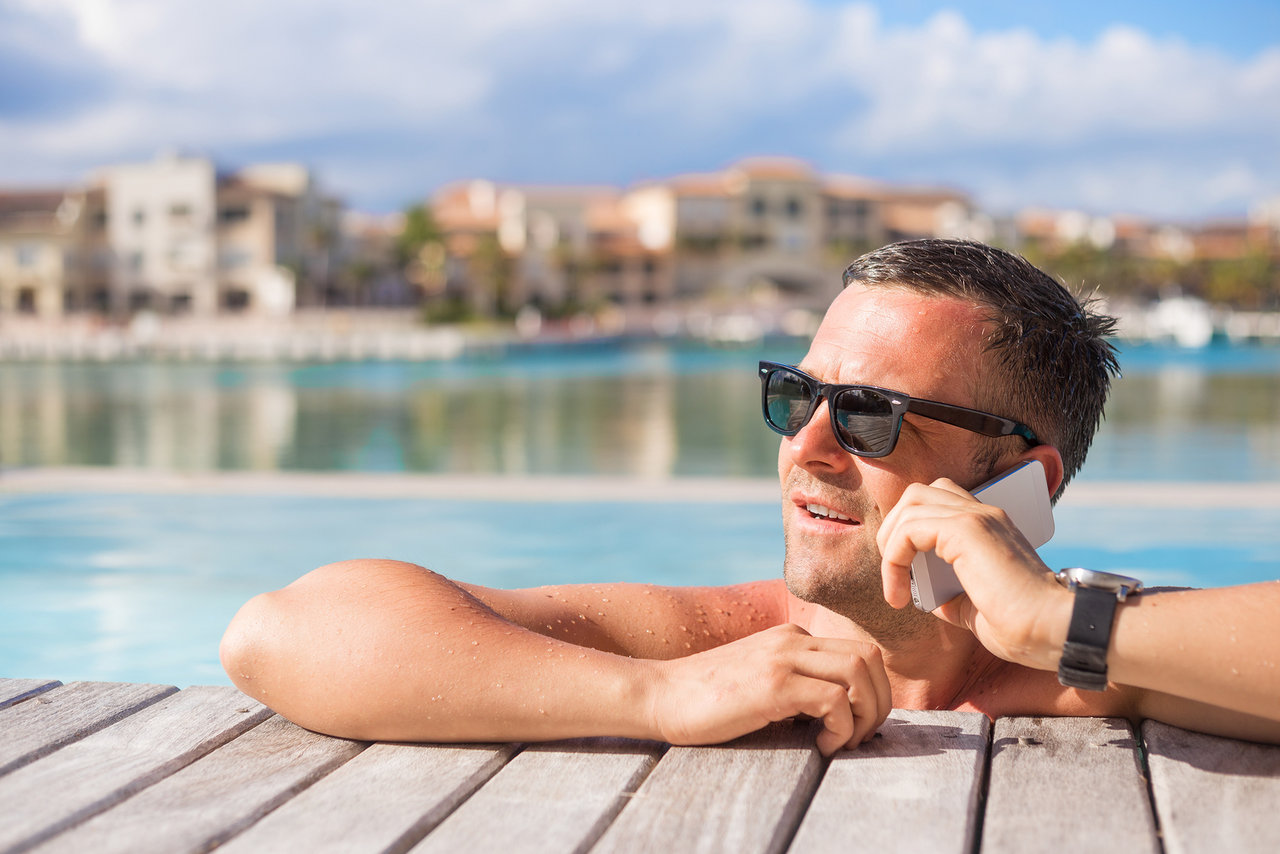 The Obvious: Staying in Touch with Instant Messages Prevents a Disconnect
The great part about sugar daddy dating websites is that they provide you with the opportunity to embrace a modern form of communication. The most simple approach is to use messaging in order to stay in touch not only during the times we face but even when all of this is over.
•Embrace the opportunity to learn more about the other.
There are times when it's more comfortable to ask or share certain things via text (or instant messaging in this case) than it is in person. This truly opens the door to being able to learn things about the other that you might not have been able to learn any other way.
Not to mention, it's a more effective form of communication as it's able to be done around the other person's schedule. Plus, you can even share details about certain things while they're at the top of your mind instead of just letting them slip away because you simply forgot.
•Proof of commitment remains there even if not in person.
To show commitment, it is a time where we need to share our lives with the one that we share a relationship with. It's a time where we can think about things and dig deeper into the true meaning of life and how we can make the most of it from here on out.
It's a time where we not only stay connected but a time where we can learn much more about ourselves and use it to fuel our personal growth as well as growth within the relationships that we're in. You would d be surprised how much can change if you embrace this opportunity.
•Staying connected is critical for any relationship.
One of the most common reasons that sugar baby and sugar daddy relationships fail during the Coronavirus is a lack of communication. Lives have changed as we're forced to stay at home, especially when we find ourselves faced with the fact that it might be harder to stay in touch.
It really doesn't have to be this way, as using IMs that can be embraced on a website like SugarDaddyMeet.com allow you to stay in touch when you can fit it in your schedule. There's no use in letting a relationship fail when you can substitute in-person meets with a simple text.
Taking It a Step Further: Video Chats Unlock Limitless Opportunities
While chats are great, there is no true substitution to physically communicating with the other half in your SB/SD relationship. Below are some great ways that you can use video chats to deliver strength to your relationship, even if it's impossible to meet up in person.
•A physical presence delivers much more of an impact.
Sure, it's great to get on a phone call or chat via IMs, nothing is as awesome as having a physical presence on both ends of the conversation. It's able to deliver much more of an impact as there's minimal chance for miscommunication and it's like physically meeting up.
•Dinner dates don't stop, even during a crisis.
In fact, this is one of the most common adaptations that we have seen during COVID-19 and sugar babies as well as sugar daddies are really enjoying the approach. Using the video function here at SugarDaddyMeet is a great way to have a dinner date without having to postpone it.
•Last, but not least, it's a great way to end the day.
When the long day has reached its end, what better way to end it than it is to meet up with your SD or SB? While everyone has their own preference as to how they would be able to make the most of these moments before bedtime, surely it will get those gears in your head turning.
The Bottom Line: Embracing adaptation is the key to a strong relationship.
There are two options that we have to face amidst the Coronavirus and it can teach one a lot about embracing a stronger relationship despite tough circumstances. If you adapt (as you can by embracing modern tech), you will come out stronger in the end and your relationship will show the difference. If you don't harness the opportunity, it could very well slip away quicker than you might think.
By using the tips above, you'll be able to open yourself to a different way of thinking. Thankfully it's a lot easier to do as we have continued to innovate the way that we pursue our daily lives. We're all in this together, and this serves as proof that we have to let unpredictable circumstances let the relationships we value become damaged by not being able to go out on a traditional date. Innovation wins.
Curious about SugarDaddyMeet.com?
Since 2007, SugarDaddyMeet has continued to serve only the top 20 richest countries in the world which led us to be able to connect both sugar babies and sugar daddies to priceless opportunities. You can think of us as the most exquisite websites of our kind. We have taken our approach and combined it with the best technology to ensure that no matter what, you remain connected.