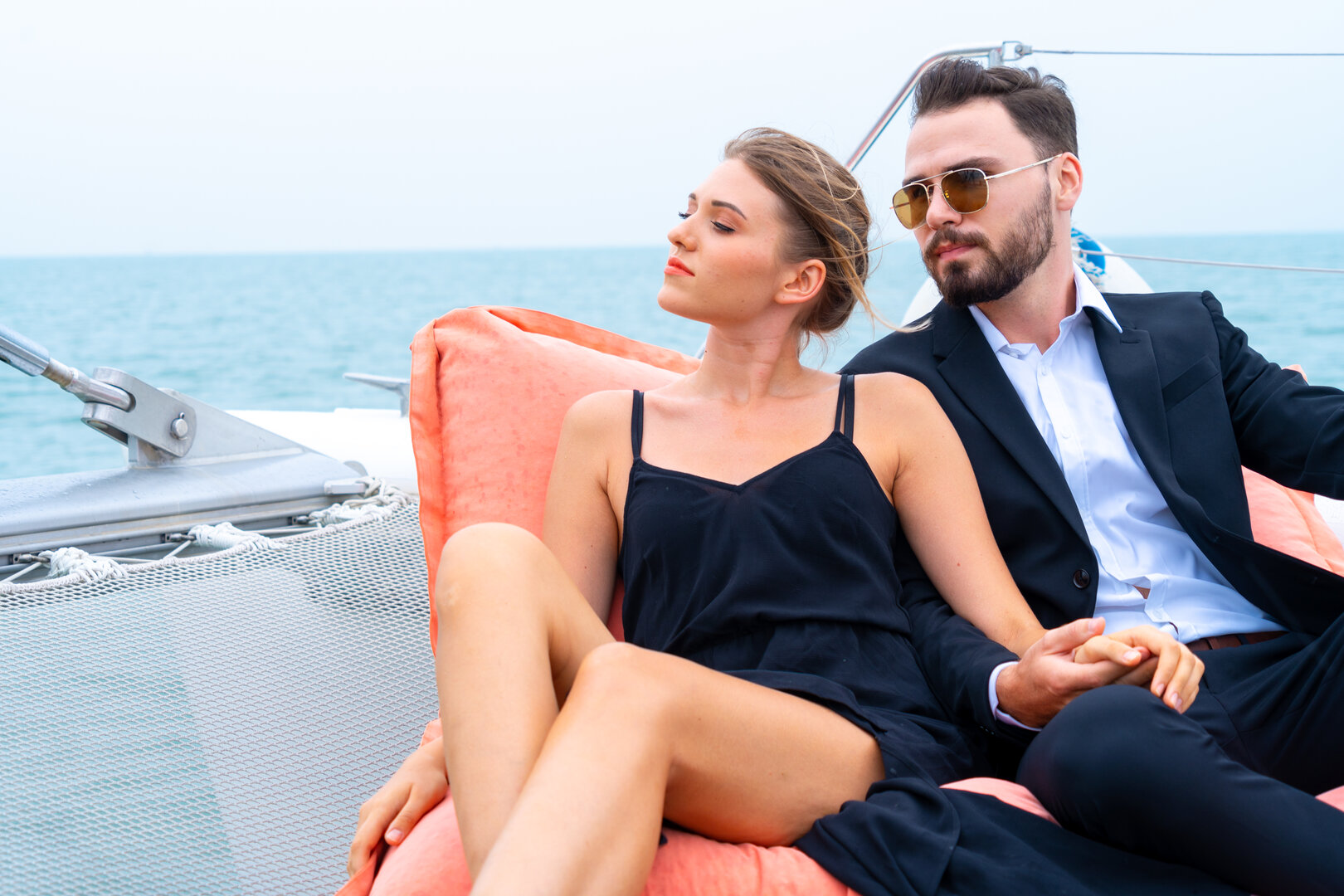 When scrolling posts or videos on social media platforms, one can get to know something about dating a sugar daddy sometimes. Usually, it will be the influencers showing off their extravagant life with their followers and pointing out how happy they are. However, there are also influencers posting sugar dating tips. What they are telling are useful sometimes, while some are just tips that they even don't believe. But as they are the ones who have a bunch of followers who will believe whatever they say, sugar dating becomes something easy or something young ladies can handle without being themselves.
It is a situation that has bad effects on getting a real sugar daddy actually. If all of your information about sugar dating is from some influencers online, then you may never get to know the real sugar lifestyle. What needed to be mentioned here is whether you can face yourself and make a decision to be a true sugar baby. However, without knowing what the real sugar lifestyle is, you will never be able to step into the world of sugar. If you want to know more, just keep reading and the content below will show you the answers to your questions and help you figure out how to better manage a sugar relationship.
First, new sugar babies need to know that dating a sugar daddy isn't all about Gucci, Prada, Dior, or luxurious dinners, flashing cars, paid vacations, expensive beauty treatments, etc. You see pictures or videos on those social media platforms posted by some influencers about their life of being a sugar baby. They flaunt their expensive gifts and they share their sugar dating tips with you for how to get a sugar daddy easily online. It may be a part of the sugar dating life. But you gotta believe that it is more than that. Other parts of what you can get are not easy to gain attention from others. Becoming a sugar baby isn't about getting those fancy things that you cannot afford with your own money. Of course, you have every reason to enjoy getting extravagant gifts from a sugar daddy. But you also need to make a plan for your future and better convince them to support your college or your career at the same time. Just focus on things that can affect your life positively in the long run.
Companionship and physical intimacy are two parts that sugar daddies desire for. Just for sugar babies to know that there are rare sugar daddies who just want an online only relationship or a platonic relationship. Some influencers tell you that you can just send pictures to a generous sugar daddy and then he will send $500 to you. If you simply believe such content, then you may not know what's called a mutually beneficial relationship. If he wants a hot and sexy picture, why he is willing to spend $500 to get it instead of searching online? Most sugar daddies are eager to find someone who can understand them and fulfill their desire without asking them more than allowances and gifts. They really need a friend to be there for them and chat with them when they need it. However, they don't mean to chat with you online. They also want a person in their life to feel something for real. But if you insist on online only sugar relationship, you can keep searching and digging.
Physical attraction can be the first step to start sugar dating. You might have watched some videos talking about uploading pictures that belong to someone else on a sugar dating website. Those influencers say that it will help you attract the attention of sugar daddies. Yes, it is useful for you to get winks and messages from other males. However, have you thought about how it would end since you are not the person in the pictures? If you have made your mind to find a real sugar daddy, you shouldn't try to pretend that you are someone else in the first place. The fact is that everyone has their own taste. Someone fancies young and attractive ladies, while someone is into black and skinny females. When real attractions are produced between you and another sugar daddy, a true and stable sugar relationship can be made.
Finding the right sugar daddy is time-consuming. If you believe that you can count on sending "hi" on sugar dating website and get a sugar daddy for yourself, you are wrong. Those influencers who post this tip may not actually find a sugar daddy online. It takes time and lessons to land a perfect sugar daddy. You need to read those profiles and make sure what they want. And then you need to craft a first message to send to them and express your interest in them. If he replies back, you can follow up and get to know them. And be prepared for fake or "catfish" sugar daddies at the same time.