Sugar Daddy dating in Melbourne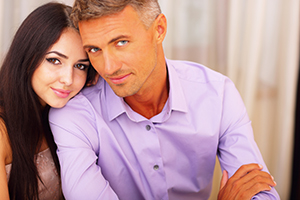 Looking for sugar babies and sugar daddies in Melbourne, Victoria
Melbourne, the capital city of Victoria and the second most populous city in Australia is regarded as one of the leading financial centers in the Asia – Pacific region, which means it attracts a lot of wealthy men and subsequently gorgeous women who wish to explore the online sugar daddy dating segment. Given the fact that sugar daddies in Melbourne are only looking to do away with the monotony, they seek a companion who isn't interested in a long term commitment. This not only makes the relationship less complicated but also adds an element of fun that lacks in most traditional relationships.
The best way to find sugar babies and sugar daddies in Melbourne
There is absolutely no doubt about the fact that Melbourne is one of the leading financial centers in the southern hemisphere, which makes it an ideal stop for a lot of wealthy men from across the globe. During their stay there, regardless of how long it is, they do seek the companionship of beautiful women. This is where the importance of a reliable sugar daddy dating site such as ours is paramount. You'd be glad to learn that sugar babies in this part of the world outnumber men by a healthy margin, which increases your odds of connecting with the perfect sugar baby in Melbourne.
The ideal place to find a sugar baby
SugarDaddyMeet.com is regarded as one of the most trusted names in this segment of online dating. Having earned this reputation, it goes without saying that the website has all the key elements that make a website stand out. Above all, the website is absolutely free to register with. However, users do have an option of upgrading their subscription package once they're well – versed with all the available features.